Excursion destinations in the Ötztal
Favourite places, nature and culture
Summer in the Ötztal is mostly sporty and takes place high up on the mountain. In between, down in the valley, numerous excursion destinations and power spots provide relaxation and a bit of culture.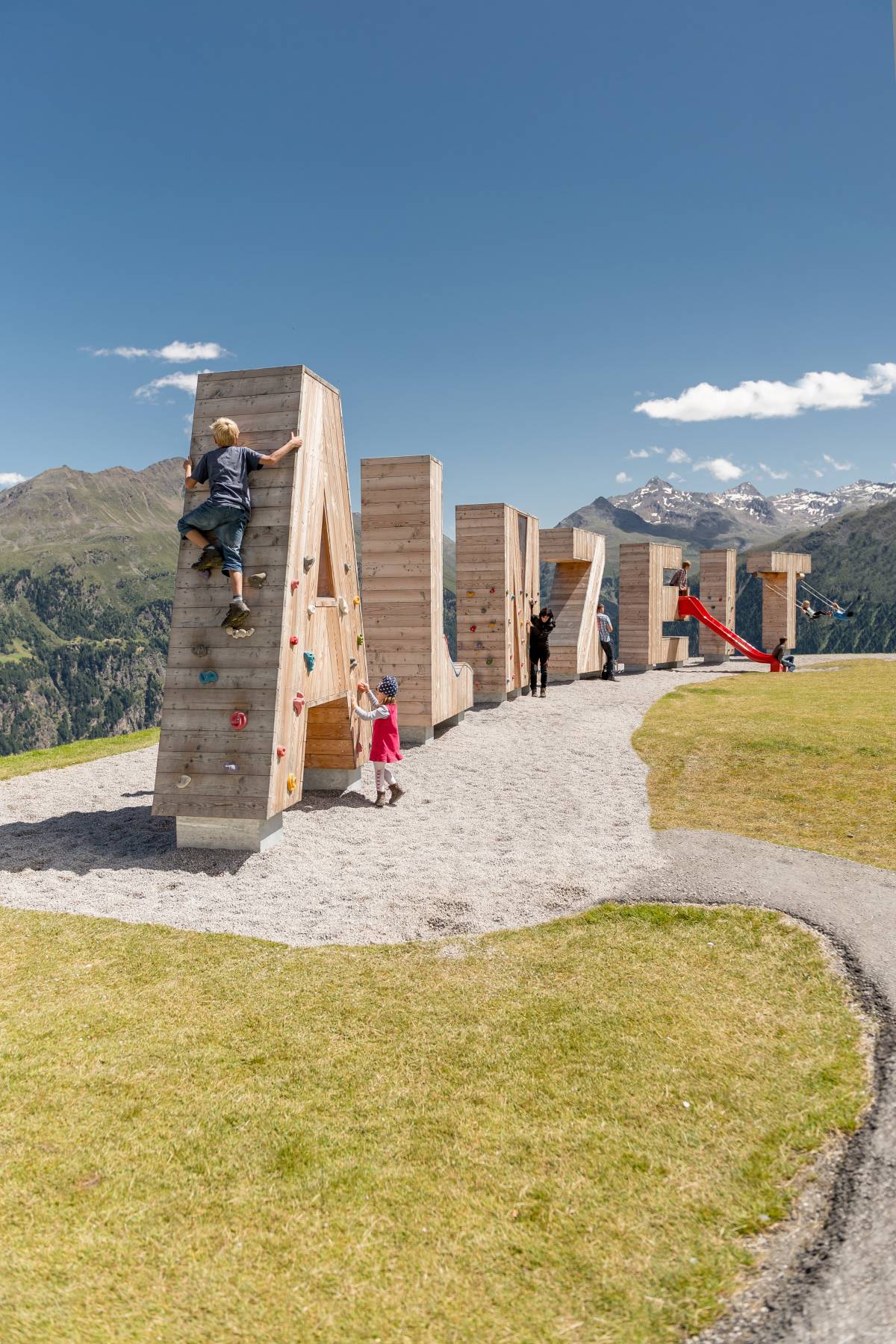 Top summer experiences
The best excursion destinations in the surrounding area
like a picture book
A journey through time in the Ötztal
Lakes, waterfalls and the Ötzi village
A favourite spot and almost a must on a summer holiday in the Ötztal is Lake Piburg above Ötz. A natural jewel to swim in, hike around and marvel at. Equally beautiful and also quite imposing, the Stuibenfall - Tyrol's largest waterfall with a height of almost 160 metres. Combined with a journey back in time to a distant past in the Ötzi village or a visit to the bird of prey park, this is a successful excursion for the whole family.
200 meters above the ground
Suspension bridge Längenfeld
Fantastic panoramic view
The Längenfeld suspension bridge near Burgstein offers a breathtaking view of the valley basin of Längenfeld. 200 metres above solid ground, you have a fantastic view over the valley basin of Längenfeld.
3.000 meters above sealevel
James Bond Museum 007 Elements
A film set worth seeing
Further down the valley in Sölden, the gondola takes you up to 3,000 metres, where the James Bond Museum 007 Elements on the Gaislachkogl offers an elaborate cinematic installation with film props, sound and video effects and much more. The corresponding martini (shaken, of course, not stirred) is served afterwards at the Ice Q - the filming location of the 24th Bond film Spectre.
History close up
Discover villages & museums
History and culture
On the other hand, it is more contemplative at the head of the valley in the mountaineering village of Vent or at the Rofenhöfe, steeped in history, where Friedl once found refuge with his empty pocket. And motorbike fans will find a top-class collection and historical finds of motorbikes, mopeds and co. in the newly built TOP Mountain Motorcycle Museum Crosspoint at the Timmelsjoch toll.