Like Yin und Yang
Fitness training at Hotel Riml – the perfect combination of equipment training in the Black Box Gym and Yoga
For fitness training at Hotel Riml, we have provided a large selection of modern training equipment for you in our BLACK BOX GYM - suitable for a daily workout at Hotel Riml to specifically support endurance and strength training during your skiing vacation. Yoga and Pilates classes extend our sporty indoor offer.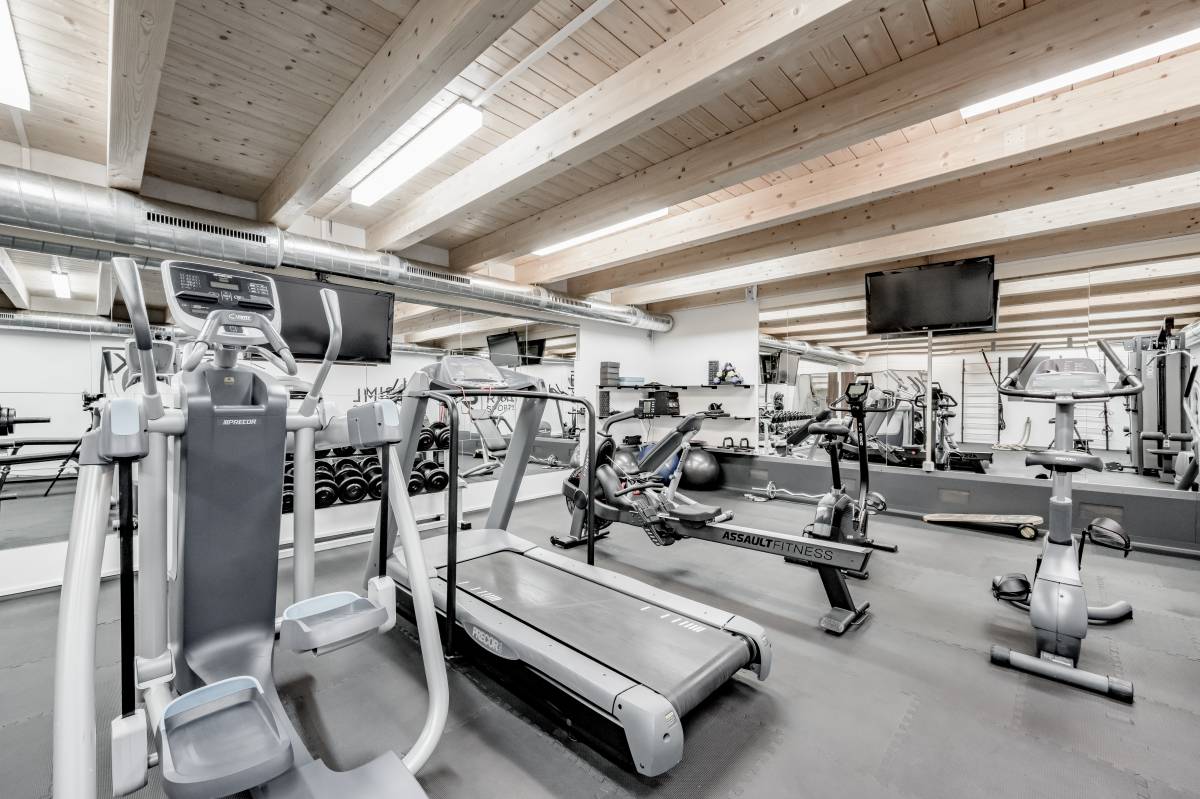 Training, training, training
BLACK BOX GYM, Yoga and Pilates in the Ötztal Alps
Gym
Fitness training at Hotel Riml
Black Box Workout
Do something good for your health. Train concentration, muscle building, balance, endurance. Do a few kilometers on the treadmill, pedal on the modern bicycles, strengthen your biceps, triceps or back muscles with dumbbells. From cardio to strength training: our gym is ready!
Equipment for your off-piste fitness training
at the BLACK BOX GYM:
Trickboard
Rubber bands (different strengths)
Medicine balls 1-5 Kg
Rope 15 meters
Energetics punching bag
Energetics boxing gloves
Precor USA Power Tower
Precor USA EFX 556i Crosstrainer
Precor USA AMT 12 Crosstrainer
Precor USA C846i Exercise Bike
Precor USA C954i Treadmill
Kettlebells
Kettler Giro C3 Exercise Bike
Assault Fitness Airpower Elite
Yoga Blocks & Mats
Body Balance Aids
Weight bench 2-20 Kg
LG TV's
Barbell Bench 10-100 Kg
Wall bars
Domyos Strap
Fascia rollers
Pull-up bar
Aqua Alpina drinking water station
Yoga & Pilates
Pilates & Yoga session atHotel Riml
Everything in balance
In the Sky Relax Area with a fabulous view of the Ötztal valley, our professional yoga and Pilates trainers* provide additional relaxation and physical fitness. The training takes place on selected days. You can always find out exactly when in the morning post or at the reception.