Sport & enjoyment combined
The Blue Birdie Bar bar with Indoor Golf area – High up in the Tyrolean mountains
Our Bar is more than just a bar. It is an event bar at Hotel Riml and also a golf bar in the snow, because an indoor golf park is also part of it. Practice putting on the indoor green, a few tee shots on one of the 4 simulators or take a seat for a drink in the comfortable couch chairs of the bar.
The Blue Birdie Bar is open from 08.30 p.m. to 01.00 a.m. o'clock.
One day off a week (seasonal)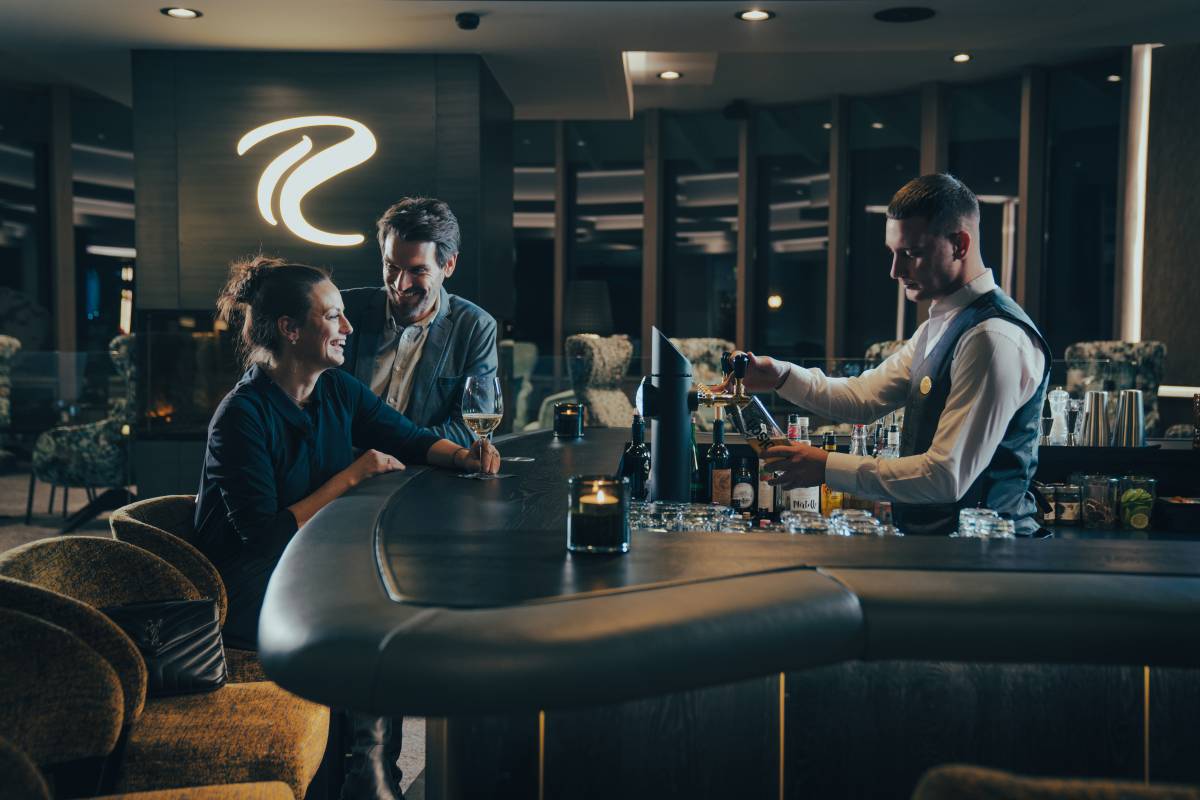 2 extra advantages

For the golf bar at an altitude of over 2,200 meters

delicious drinks directly at the indoor golf course in hotel Riml
comfortable chairs for enjoyable moments
Meeting place in the evening
The Blue Birdie Bar in Hochgurgl
cocktail bar
Welcome to the Blue Birdie Bar
Have a good time!
Cocktails, golf and snow do go together? Quite excellently, in fact. At Hotel Riml you will not only find the hotel's own indoor golf course directly in the Blue Birdie Bar, there is also a welcoming place to end the evening. Enjoy the evening hours at 2,200 meters and make it comfortable next to the fireplace.
Green & Snow
A bar with character
Loungy & sporty
Comfortable armchairs in front of the panoramic windows with a view of the mountains. Bar stools at the counter. Sofas in the room. Everybody will find his place in our sports bar to drink a relaxed toast to the vacations. A billiard table and indoor golf simulator provide variety.
Indoor Golf
For events in the sports bar
Golf simulator
Although you are in the middle of the Tyrolean Alps, you can explore the golf courses of this world: Our modern golf simulators right by the Sportsbar will take you to exotic locations where you can improve your golf game. Experience realistic game play on the most beautiful golf courses around the globe.
Simulators & Golf lessons