All information at a glance

Corona measures at Hotel Riml in Obergurgl-Hochgurgl
BOOKING, ARRIVAL & CANCELLATION CONDITIONS
Check-in and entry requirements to Austria:
All guests entering Austria:


With the 13th amendment of the COVID-19 entry regulation, the following rules apply to entry into Austria, regardless of the country from which entry is made, from 22.02.2022:
3-G (Vaccinated, Convalescent or Tested) - Proof required for entry from all countries.
    If no 3-G proof is available on entry, registration must be carried out and a ten-day quarantine period must be observed until a negative test result is received.
    The legal minimum interval for a further vaccination dose ("booster") will be reduced from 120 to 90 days.
    Under-12s are exempt from the 3G proof requirement
What counts as proof for the purposes of the 3G rule when entering the country?
Medical certificates serve as proof that the person named in the certificate has
    has received a Corona vaccination,
    has recovered from infection with SARS-CoV-2,
    or has tested negative for SARS-CoV-2.
Proof of vaccination shall be deemed to be a document of vaccination with a vaccine listed in Schedule C of the COVID-19 Entry Regulations if the following conditions are met:
    Second vaccination, whereby this must not have taken place more than 270 days ago and at least 14 days must have elapsed between this and the first vaccination, or
    21 days have elapsed since vaccination in the case of vaccines for which only one vaccination is scheduled, whereby this must not be more than 270 days ago,
    vaccination, provided that a positive molecular biology test (e.g. PCR test) for SARS-CoV-2 or evidence of neutralising antibodies was available at least 21 days prior to vaccination, but not more than 270 days prior to vaccination, or
    further vaccination ("booster"), which must not have taken place more than 270 days previously. There must be at least 14 days between the 1st and 2nd vaccination, and at least 90 days between the 2nd and 3rd vaccination.
    A recovery (in the period of 180 days) after a second vaccination (max. 270 days old) is equivalent to a further vaccination ("booster").
Proof of recovery is a medical or official confirmation of an infection with SARS-CoV-2 survived in the last 180 days, which has been confirmed by molecular biology (e.g. PCR test).
Test evidence shall mean evidence of a negative test for SARS-CoV-2 with
a molecular biological test for SARS-CoV-2, which must have been taken no more than 72 hours previously, and
an antigen test for SARS-CoV-2, other than a self-test, taken within 24 hours.
The Ninja Passport or an equivalent (in German or English) replaces any proof within the meaning of the Entry Regulation when entering Austria. It is valid for persons who are subject to compulsory education. Provided that all tests of the week are complied with, it is also valid on the sixth and seventh day after the first test. All information as well as the Holiday Ninja Pass in German and English as a download can be found on the homepage Safe Hospitality.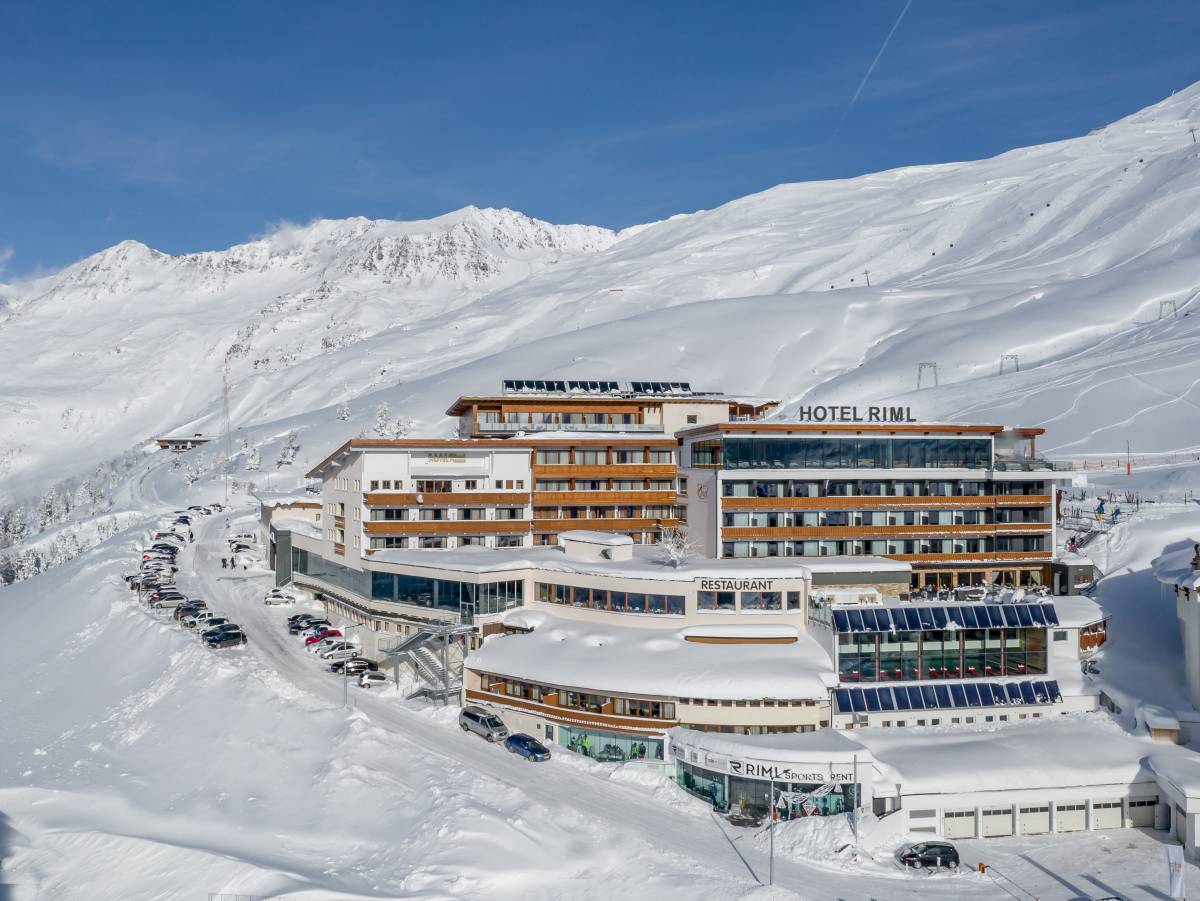 Latest News

BOOKING & ARRIVAL
Adjusted cancellation conditions for the winter season 2021/22
(1) Up to 14 days before the agreed arrival date of the guest, the accommodation contract can be cancelled by both contracting parties by unilateral declaration without payment of a cancellation fee.
(2) In the event of cancellation between 13 days and 7 days before the agreed date of arrival, a cancellation fee of 70% of the agreed package price shall be payable.
(3) In case of cancellation 6 days or more before the agreed arrival date or no-show, a cancellation fee of 90% of the total price is payable.
In the event of an active travel warning in your home country or a ban on entering or lockdown in Austria, bookings can be cancelled free of charge.
We will gladly book the deposit onto your next stay or return the amount to you immediately if you wish.
THE RIML-TEAM
Our employees have received intensive training on important hygiene measures and in contact with guests. They take control of our corona measures and wear a FFP2 mask for their own and your protection.
HYGIENE & SAFETY
As usual, we pay particular attention to the high cleaning standards for room cleaning and the cleaning of public areas. Your room will be disinfected daily with virucidal cleaning products in accordance with current hygiene standards. Several disinfection columns in the public areas of the hotel enable optimal hand hygiene. The public areas, handrails, toilets, lifts and lift buttons and much more are checked at regular intervals, cleaned and disinfected with virucidal cleaning products.
RESTAURANT & BAR
In compliance with all safety and hygiene measures, you will continue to enjoy our half board without restrictions. Wearing an FFP2 mask is compulsory as soon as you leave your seat. We place our guests at a sufficient distance from each other; this ensures the minimum distance of one meter. The buffets (FFP2 mask is obligatory) are still available to you in their entirety. However, to guarantee the minimum distance of 1m, we recommend that you avoid peak times if possible. Also for our à la carte offer only our hotel guests have access.


CLOSING HOUR
There is a closing hour from 0 a.m. for the bars & restaurants.
SKY RELAX AREA, FAMILY SPA & BLACK BOX GYM
We look forward to welcoming you to our wellness areas! It is our concern to make your stay as pleasant as possible. You can take advantage of our wellness offer in compliance with the hygiene and safety regulations as usual. During the treatment, our employees wear face protection - washing hands before and after use is a matter of course, as is thorough disinfection of all objects.

The saunas in our wellness areas are open until 7:45 p.m. According to the new regulations, sauna facilities may only be used by one person or by several people living in the same household. We rely on personal responsibility and do not check the saunas every minute. We have posted the respective restrictions for you. Infusions and "waving" are not recommended. In the relaxation rooms, the couches are aligned with a minimum distance of 1m. There are access restrictions and distance rules in both indoor and outdoor bathrooms. Please note our information displays.
2 SPA & Wellness areas with a total of 1,700 m²

Our BLACK BOX GYM fitness room can be used as usual. Of course, the fitness equipment is disinfected regularly.Please clean the handles and control panels before and after training.


Our reception and reservation team is available at any time for further questions and information. 
We wish you a pleasant stay with us at the Hotel Riml.
Lots of space for sufficient distance from other guests
The Hotel Riml in Hochgurgl offers enough space to get out of your way and still not lose the feeling of comfort and familiar atmosphere. Here you will find facts and figures about the Hotel Riml: