All information at a glance
Corona precautionary measures in Hotel Riml in Obergurgl-Hochgurgl
A temporary lockdown (expected until 12.12.) is in effect in Austria. Tourist travel to Austria is currently not possible. Here you can find all information on the Corona measures in force.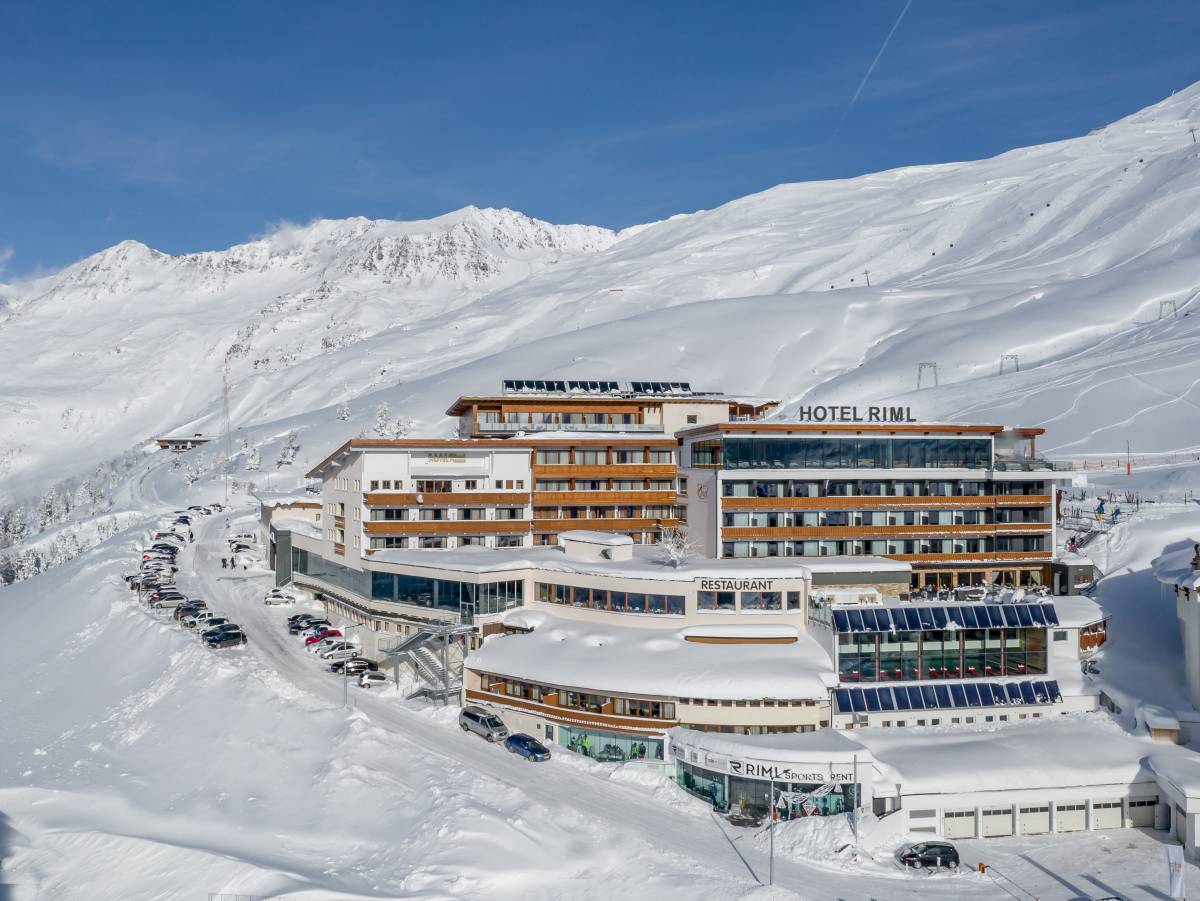 From 21 November 2021, the following has been decided:
In view of the current infection situation, a nationwide lockdown will apply in Austria. This lockdown is to end on 13 December at the latest (exception: Upper Austria). Accommodation establishments, gastronomy, cultural and leisure facilities are closed during the lockdown. Tourist travel to Austria is therefore de facto not possible during this period.

FOR THE TIME AFTER THE LOCKDOWN: HOW 2-G WORKS IN AUSTRIA


After the end of the lockdown (expected 13.12.), the so-called 2-G rule ("vaccinated, recovered") will apply again in Austria from today's perspective, as well as an FFP2 mask obligation in many areas. In detail:

2-G ("vaccinated, convalescing"), applies in accommodation establishments, catering establishments, leisure and sports facilities, cultural facilities, cable cars, at Advent markets, when using services close to the body (e.g. hairdresser) and at events for 25 persons or more.
Corona tests of any kind (PCR, antigen and antibody tests) are no longer permitted as proof of entry.
Wearing an FFP2 mask is mandatory in trade and museums.
The validity of vaccination certificates is reduced from 6 December to 270 days from full immunisation (previously 360 days). In Austria, one is considered fully vaccinated from the day of the 2nd vaccination. After that, another dose (usually the third) is needed for a valid certificate. Attention. A single vaccination with Johnson & Johnson will only be recognised until 3 January 2022, after which a booster is necessary.
Also until 6 December, a first vaccination in combination with a PCR test as proof of entry is valid as a transitional regulation.
Children under the age of twelve are exempt from the obligation to present proof of entry. (Exception Vienna: Here the test obligation applies from 6 years of age).
For children aged 12 to 15, the so-called Ninja Pass from Austrian schools applies. A regulation for all those who do not have a Ninja Pass is being worked out. (In Vienna, however, children aged 12-15 need a PCR test no older than 48 hours, unless they have been vaccinated or have recovered).
 Further and always up-to-date information is available here: https://www.austria.info/de/service-und-fakten/coronavirus-situation-in-oesterreich


BOOKING & ARRIVAL
Adjusted cancellation conditions for the winter season 2021/22
(1) Up to 14 days before the agreed arrival date of the guest, the accommodation contract can be cancelled by both contracting parties by unilateral declaration without payment of a cancellation fee.
(2) In the event of cancellation between 13 days and 7 days before the agreed date of arrival, a cancellation fee of 70% of the agreed package price shall be payable.
(3) In case of cancellation 6 days or more before the agreed arrival date or no-show, a cancellation fee of 90% of the total price is payable.
In the event of an active travel warning in your home country or a ban on entering or lockdown in Austria, bookings can be cancelled free of charge.
We will gladly book the deposit onto your next stay or return the amount to you immediately if you wish.
THE RIML-TEAM
Our employees have received intensive training on important hygiene measures and in contact with guests. They take control of our corona measures and wear a FFP2 mask for their own and your protection.
HYGIENE & SAFETY
As usual, we pay particular attention to the high cleaning standards for room cleaning and the cleaning of public areas. Your room will be disinfected daily with virucidal cleaning products in accordance with current hygiene standards. Several disinfection columns in the public areas of the hotel enable optimal hand hygiene. The public areas, handrails, toilets, lifts and lift buttons and much more are checked at regular intervals, cleaned and disinfected with virucidal cleaning products.
RESTAURANT & BAR
In compliance with all safety and hygiene measures, you will continue to enjoy our half board without restrictions. We place our guests at a sufficient distance from each other; this ensures the minimum distance of one meter. The buffets are still available to you in their entirety. However, to guarantee the minimum distance of 1m, we recommend that you avoid peak times if possible.
SKY RELAX AREA, FAMILY SPA & BLACK BOX GYM
We look forward to welcoming you to our wellness areas! It is our concern to make your stay as pleasant as possible. You can take advantage of our wellness offer in compliance with the hygiene and safety regulations as usual. During the treatment, our employees wear face protection - washing hands before and after use is a matter of course, as is thorough disinfection of all objects.

The saunas in our wellness areas are open until 7:45 p.m. According to the new regulations, sauna facilities may only be used by one person or by several people living in the same household. We rely on personal responsibility and do not check the saunas every minute. We have posted the respective restrictions for you. Infusions and "waving" are not recommended. In the relaxation rooms, the couches are aligned with a minimum distance of 1m. There are access restrictions and distance rules in both indoor and outdoor bathrooms. Please note our information displays.
2 SPA & Wellness areas with a total of 2,400 m²

Our BLACK BOX GYM fitness room can be used as usual. Of course, the fitness equipment is disinfected regularly.Please clean the handles and control panels before and after training.


Our reception and reservation team is available at any time for further questions and information. 
We wish you a pleasant stay with us at the Hotel Riml.
Lots of space for sufficient distance from other guests
The Hotel Riml in Hochgurgl offers enough space to get out of your way and still not lose the feeling of comfort and familiar atmosphere. Here you will find facts and figures about the Hotel Riml: